Jereh Unveils New Coiled Tubing Application at 2015 ICoTA USA Lunch & Learn
Houston/Sept.8, 2015/ Jereh Group spoke at ICoTA USA Lunch & Learn with the topicApplication of Coiled Tubing Injector in Salvage Field,which showed that Jereh's innovative CTU takes only one week to complete the subseasalvage operation, 4 times increase in working efficiency.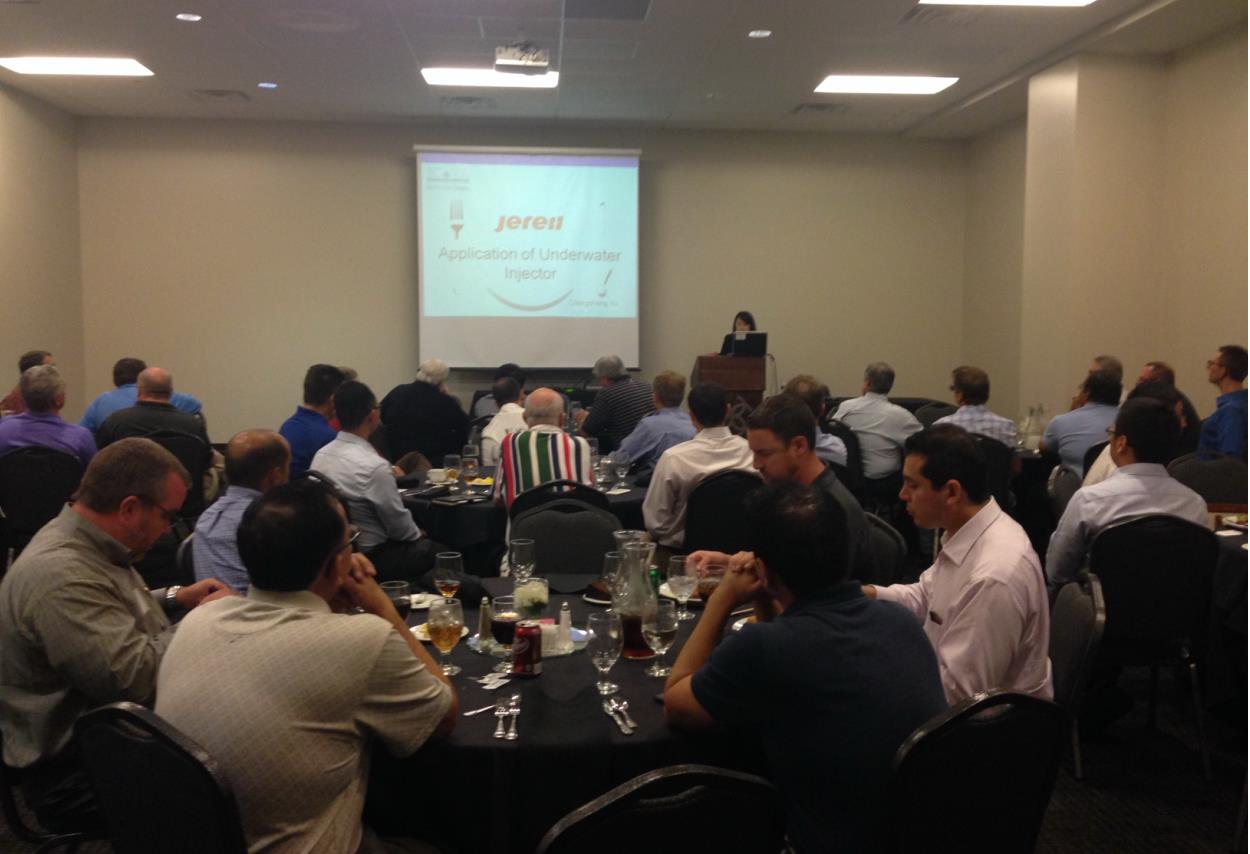 Ms. Yu Speaks at ICoTA USA Lunch& Learn, Sept. 8 2015
For this project, Jerehcooperates with Shanghai Jiao Tong University, and provides customized design and coiled tubing equipment to support the subsea horizontal directional drilling operation at a water depth of 300meters."300meters depth sets strict requirements for our equipment's water-tightness, pressure balance and reliability." said Ms. Yu, the keynote speaker at the Lunch & Learn, "For the anti-corrosion, we adopts PIP and ceramic technology to improve the performance of durability andstability. Moreover, theoptimized hydraulic system and simple mechanical systemis equippedwith free-maintenance and self-lubrication design. All of themguarantee higher efficiency of operation and economy."
The subsea horizontal directional drilling system is the world's most advanced salvage system, which could reach horizontal drilling length up to 100 meters at a water depth of 200 meters.With the application of coiled tubing unit, its working efficiency is 4 times as much as that by conventional manual operation, from one month to one week. And it also achieves significant improvement in HSE, which may enjoy great market potential.